Join FAS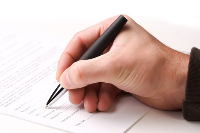 Friends of Alton Station (FAS) launched on 17th September 2015 as a membership association with a constitution and an elected committee. We are currently a not-for-profit unincorporated association run by volunteers, but as you'll see elsewhere, we are proposing to convert to being a 'Charitable Incorporated Organisation' (CIO) in 2017. We need members to help cover the running costs, to provide feedback, to keep interested parties informed and to show that we are accountable to the people of Alton.
Members are important when lobbying, as it shows those at the receiving end that you are voicing the opinions of members, and that you have a broader view of the related issues. And if we get as far as applying for funding, a healthy membership is important to funding bodies and must be demonstrated on the application.
So what are the benefits to you? The main benefit is to show that you care and in doing so, are supporting the continuing work of the volunteers to improve and develop Alton's railway station for the better. In return, we will of course keep members informed, run occasional events, some volunteering days, consultations and issue newsletters.
If you live in or near Alton, use Alton station, visit Alton, ride on the Watercress Line, use the train to London or have an interest in the architecture and history of the station, then please do consider becoming a member. It's £5 a year, and at present we are extending the membership until December 2016, whereafter membership subscriptions will be annual, renewing on 1st January each year. To download the membership form, click on the link below.